Our Board of Directors
Steering Council members each nominate one voting representative to the Board of Directors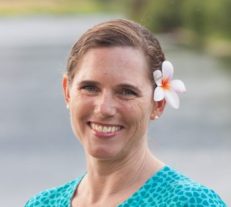 Joelle Simonpietri
Owner
Simonpietri Enterprises LLC
Joelle Simonpietri is the owner of Simonpietri Enterprises LLC, a Hawaii-based firm providing innovative technical and business consulting services to leading companies in transportation, fuels, waste management, and defense in the U.S., Canada, and Australia. For over a decade, Simonpietri Enterprises has helped its clients to increase their sustainability with technoeconomic analyses, market intelligence, investment due diligence, strategic partnering, and first-of-a-kind project execution. Joelle is a member of the U.S. Federal Aviation Administration's Aviation Sustainability Center of Excellence at Washington State University and chair of the board of the Hawaii Bioeconomy Trade Association. She previously served in the Department of Defense as an energy innovation director, resulting in milestone events such as the U.S. Navy's Great Green Fleet demonstrations at the Rim of the Pacific exercises in Hawaii and the Defense Logistics Agency's ongoing renewable marine diesel procurements. Prior to her move back to Hawaii, she was the energy investment lead of Waste Management Inc's $250 million Organic Growth Group venture capital fund. She started her career as a U.S. Naval Officer serving in the Asia-Pacific region. Her education includes a bachelor of science in neurobiology from Duke University, and a master's degree in business administration from the Tuck School of Business at Dartmouth. Joelle has two school-age children who grew up in the Windward O`ahu school district.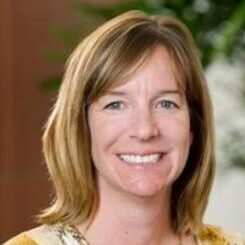 Julie Yunker
Director of Sustainability, Government & Community Affairs
Hawai'i Gas
Julie Yunker is the Director of Sustainability, Government & Community Relations at Hawaii Gas focused on the company's sustainable and clean energy initiatives. She provides strategic direction in leading the company's Government Affairs and Environmental, Social and Governance (ESG) efforts across the organization. She implemented Hawaii Gas's first Sustainability Committee that is focused on several initiatives including a greenhouse gas emissions inventory to establish reporting baselines and to support emissions reduction targets. Julie also leads the company's participation in the Global Real Estate Sustainability Benchmark (GRESB) reporting and the UN Global Compact. She represents Hawaii Gas on local and national organizations and is the previous chair of the Market Leadership Advisory Board for US Green Building Council Hawaii which aims to create a positive impact on the region's-built environment by accelerating the adoption of green building practices, technologies, policies, and standards. Prior to joining Hawaii Gas, Julie served as the Strategy Officer at the Hawaii State Energy Office (HSEO) , leading a team of individuals committed to advancing Hawaii's Clean Energy Initiatives through policy development, communications and outreach and international partnerships.
She holds a B.A. in Economics from the University of Georgia and an MBA from San Diego State University. She is also a Certified Energy Manager and a LEED Accredited Professional.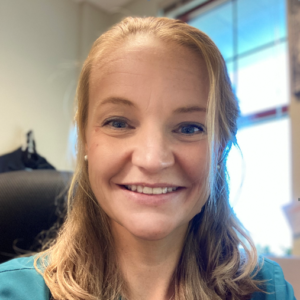 Benton Widlansky
Environmental Manager
Par Hawai'i
Ms. Widlansky has been Environmental Manager for Par Hawaii since March 2019, following her previous role with Par as Environmental Administrator. As Environmental Manager, she has responsibility for leadership of the refinery environmental team, communication of environmental risk and obligations, and leading environmental event response. Prior to joining Par in 2015, Ms. Widlansky was a Project Scientist with Environmental Resources Management (ERM) in Honolulu supporting energy, manufacturing, and natural resource sectors with specific focus on emissions permitting and reporting, site assessments, community right-to-know reporting, and spill pollution prevention and countermeasures. Before locating to Hawaii in 2011, she was an Environmental Engineer for Environmental Technical Support for Georgia Pacific at its Atlanta headquarters after earning a B.S. and M.S in Earth and Atmospheric Science at the Georgia Institute of Technology, with a secondary focus on Environmental Policy. Ms. Widlansky presently serves as a Director on the Kapolei Local Emergency Action Network (KLEAN) and is a member of the Par Hawaii Rapid Response Team (RRT).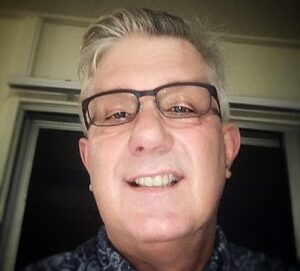 Jeff Walsh
General Manager
Kalaeloa Partners Limited Partnership
Jeff Walsh has 30 years of business management experience in the energy sector, including senior leadership, engineering support, contractual development, operations and maintenance, environmental permitting, mergers and acquisitions, green field start-up, and business development. He currently serves as the general manager of Kalaeloa Partners Limited Partnerships (KPLP), the owner of a 208 MW, 2 on 1, combined cycle facility representing the largest independent power generator in the State of Hawaii. He received his BSc. from Hawaii Pacific University, Honolulu: HI, and his MBA from Frostburg State University, 2002, Frostburg: MD. He was awarded two renewable energy project contracts for the County of Maui, totaling $50 million. He has also lead and support local project management for projects including site engineering and preliminary design coordination with contractors, EPC selection and management, utility interconnection studies, develop community outreach program and provide ongoing business development for electrical and gas off takers. Previously Jeff has volunteered with the Boys and Girls Club of Hawai'i, YMCA of Honolulu, and the Special Olympics Hawaii.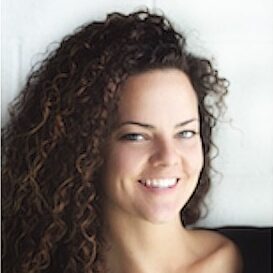 Amy Brinker
Director
Kamehameha Schools
Amy "Kalai" Brinker is the Sustainability Manager for Kamehameha Schools (KS). In her role, she supports sustainability strategy and programming across the enterprise.
KS is a private charitable educational trust endowed by the will of Hawaiian princess Bernice Pauahi Bishop (1831-1884), the great-granddaughter and last direct descendant of King Kamehameha I. The mission of Kamehameha Schools is to improve the capability and well-being of Hawaiians through education. KS serves over 6,900 students of Hawaiian ancestry at K-12 campuses on O'ahu, Maui and Hawai'i island, and at 30 preschool sites statewide. As Hawai'i's largest private landowner, KS is responsible for the stewardship of over 365,000 acres of agricultural, conservation, and commercial land on Hawai'i island, Maui, Moloka'i, O'ahu and Kaua'i.
Amy graduated from the University of Hawaii William S. Richardson School of Law with Environmental and Native Hawaiian Law certificates. While completing her legal education, Amy founded the Legalize Pa'i 'Ai movement to indigenize state law to allow for the traditional culinary practice of pounding poi. She is a member of the 2014 class of Forty Under Forty Business Leaders by Pacific Business News. Amy has worked with various organizations and agencies, including Keiki O Ka ʻĀina, Hui Mālama O Ke Kai, Center for Native Hawaiian Advancement, City & County of Honolulu Office of Climate Change, Sustainability & Resiliency, Hawaiʻi Department of Transportation, and more. Her past work includes roles such as: facilitator of the Honolulu Living Building Challenge Collaborative, member of the State Water Conservation Advisory Board, and president of the Hawaii Food Policy Council.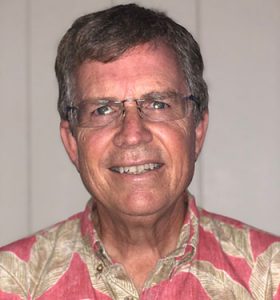 Mark Dangler
Vice President of Logistics
Island Energy
Mark Dangler is the Vice President of Logistics for Island Energy Services. Dangler has more than 30 years of industry experience in refining and gas and power working for ARCO/BP. During his career, Dangler gained a broad understanding of manufacturing excellence through progressive roles in engineering, operations, HSE, maintenance, turnarounds & projects, commercial, and general management while working at three refineries, at a cogeneration facility, at ARCO's Technical Center, and at BP's corporate headquarters in England. Dangler's final assignment at BP was serving as President of BP Husky Refining LLC (BPH) and Refinery Manager of BPH's Toledo Refinery. Dangler has also served on the American Petroleum Institute Refining Committee. After retiring from BP, Dangler worked as an energy industry consultant providing strategic guidance to his clients. Dangler has a Bachelor of Science in Chemistry from Cal Poly San Luis Obispo, a Master of Science in Chemical Engineering from UCLA, and a Master of Business Administration from UCLA's Anderson School of Business. Dangler also completed BP's Operations Academy at MIT. Dangler was raised in Kailua and is a graduate of Hawaii Baptist Academy.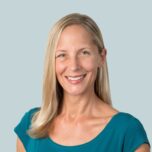 Alana James
Director
Hawaiian Airlines
Alanna James is Hawaiian Airlines' Managing Director of Sustainability Initiatives. In this role, she leads Environmental, Social and Governance (ESG) programs across Hawaiian Airlines, overseeing its goal to achieve net-zero carbon emissions by 2050 and other sustainability initiatives. Since joining Hawaiian in 2011, she has held positions in strategy and transformation, financial planning and analysis, and investor relations, and previously oversaw Hawaiian's former 'Ohana by Hawaiian turboprop operation. Prior to Hawaiian, she worked in strategy and business development at TACA Airlines in El Salvador. Alanna holds a bachelor's degree in economics from Dartmouth College, and a master's degree in business administration from IESE Business School in Barcelona, Spain.